Dental team visiting
They were in action for 2 weeks and this time we stopped counting extracted teeth. There were just too many. The offer of treatment was accepted again with great pleasure and many patients were relieved of toothache, some of which had lasted for years. We are dr. Ophoff and her teams are infinitely grateful for their tireless and so valuable work under extremely difficult conditions for the people of northern Uganda. Of course our school children were examined again and again the result was brilliant. Only a fraction of the children really needed treatment. A very encouraging result, as with the last check-ups.
What is less nice is that we have lockdown again and have been since the beginning of June. That means the schools were closed again and most of the children are at home. Although the lockdown will be relaxed from tomorrow, schools are not yet allowed to reopen. The start of school was announced for the beginning of September.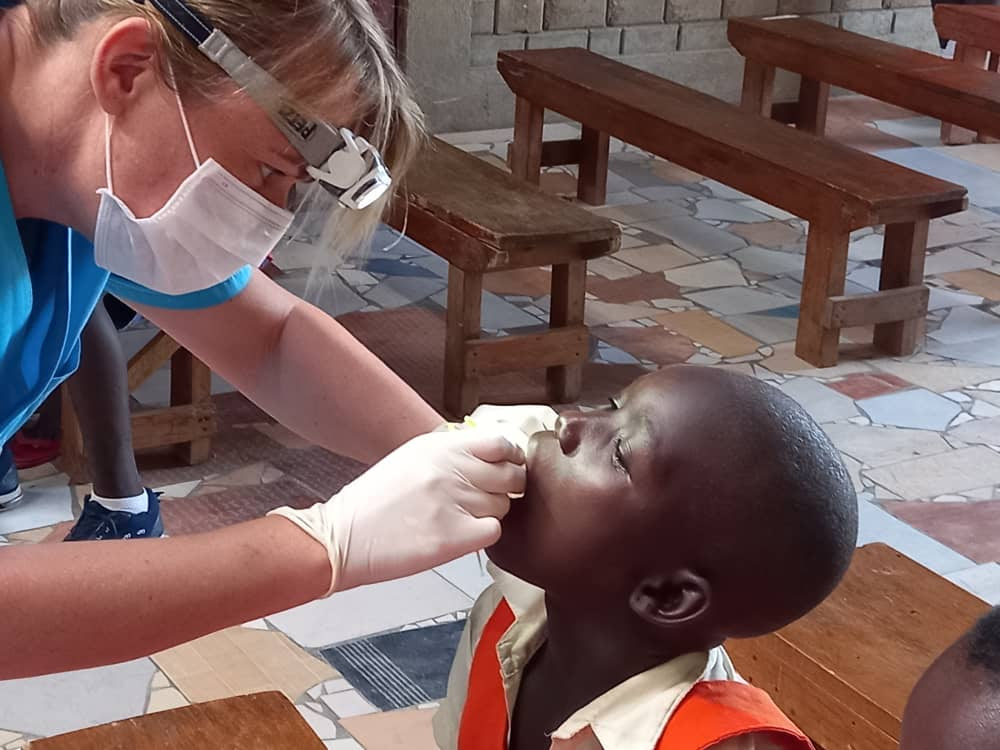 Love and Blessings from Uganda
Tanja Akena und Team
Jakobus 1.27
Zurück zur Übersicht
---